Types of Loans: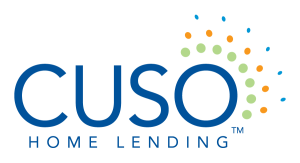 CUSO Mortgage Corp. is a licensed mortgage company owned by Maine Credit Unions.  They are the fourth largest multi-owned mortgage lending credit union service organization in the country and have been originating and servicing mortgages since 1993.  Their mission is to provide consumers (credit union members as well as non-members) with a full menu of competitively priced residential mortgage products and services with extraordinary courtesy and exceptional service.  CUSO strives to provide a variety of loan programs for both low-income and first-time homebuyers, as well as for moderate to higher-income borrowers.

We believe you should be able to count on your home loan and the people who offer it.  That's why we've built three important guarantees into CU Promise.
Guaranteed Same-Day Loan Decision*
Guaranteed Closing Date
Guaranteed Local Servicing
*The Same-Day Decision guarantee is for CU Promise loans only and does not apply to other loans, such as refinances pre-qualifications or pre-approvals.  You must provide all documentation requested by your loan officer in order for us to guarantee the same-day decision.
Home Equity
Land Loans
Mobile Homes with Land
Construction Equity
HOME MORTGAGE DISCLOSURE ACT NOTICE – The HMDA data about our residential mortgage lending are available online for review.  The data show geographic distribution of loans and applications; ethnicity, race, sex, age, and income of applicants and borrowers; and information about loan approvals and denials.  These data are available online at the Consumer Financial Protection Bureau's website.  HMDA data for many other financial institutions are also available at this website.
Contact us for more information.