Drive-Up Hours – All Locations
Monday … 7:30 AM to 5:00 PM
Tuesday … 8:00 AM to 4:00 PM
Wednesday … 8:00 AM to 4:00 PM
Thursday … 8:00 AM to 5:00 PM
Friday … 7:30 AM to 6:00 PM
Lobby Hours – All Locations
Monday … 7:30 AM to 5:00 PM
Tuesday … 9:00 AM to 4:00 PM
Wednesday … 9:00 AM to 4:00 PM
Thursday … 8:00 AM to 5:00 PM
Friday … 7:30 AM to 6:00 PM
Lobbies are scheduled to re-open on April 5.  According to Maine CDC Guidelines, masks will be required and there will be limited capacity.  When you can, please continue to use all other forms of communication as listed below.
For your convenience:
Drive-up lanes are still available
Night deposit drops can be used when making a deposit and cash back is not needed (these are checked hourly)
ATMs are available 24/7 for balance inquiries, withdrawals, and transfers
Internet Banking and Mobile Banking is available 24/7
We are still available by phone at the numbers listed below
---
ATMs and night deposits are available at all locations.  Go to our ATM Locator to find Surcharge-Free ATMs (SURF) nationwide.
---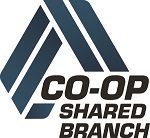 Not near a Maine Highlands FCU branch?  That's okay!  Maine Highlands FCU is now a Shared Branching Service Center.  Shared Branching allows participating credit union members to conduct most of their business as if it were their own credit union branch.  Go to the CO-OP Shared Branching site or call 1-800-919-2872 to find participating Shared Branching Service Centers nationwide. Wherever you go… We are there.
---
Main Office – Dexter
73 Main St.
Dexter, Maine 04930
Mailing Address: PO Box 233
Dexter, ME 04930
Phone: (207) 924-5544  or  Toll Free: 888-806-6920
Fax: (207) 924-7527
General Email:  info@mhfcu.com
---
Dover-Foxcroft Branch
955 West Main St.
Dover-Foxcroft, Maine 04426
Mailing Address: PO Box 507
Dover-Foxcroft, ME 04426
Phone: (207) 564-8644
Fax: (207) 564-3920
---
Greenville Junction Branch
393 Pritham Ave.
Greenville Junction, Maine  04442
Mailing Address: PO Box 353
Greenville Jct., ME 04442
Phone: (207) 695-0316
Fax: (207) 695-8939
Photo credit: Mike Lange, Eastern Gazette
---
Guilford Branch
23 Hudson Avenue
Guilford, Maine 04443
Mailing Address: PO Box 697
Guilford, ME 04443
Phone: (207) 876-4041
Fax: (207) 876-3701
---
Brownville Branch
194 Main Rd.
Brownville, Maine 04414
Mailing Address: PO Box 716
Brownville, ME 04414
Phone: (207) 965-8377
Fax: (207) 965-8477
---
Canaan Branch
216 Main St.
Canaan, Maine  04924
Mailing Address:  PO Box 335
Canaan, ME  04924
Phone: (207) 474-3544
Fax: (207) 474-3545