Drive-Up Hours – All Locations
Monday … 7:30 AM to 5:00 PM
Tuesday … 8:00 AM to 4:00 PM
Wednesday … 8:00 AM to 4:00 PM
Thursday … 8:00 AM to 5:00 PM
Friday … 7:30 AM to 6:00 PM
All lobbies are currently closed out of an abundance of caution during this time.  For your convenience:
Drive-up lanes are still available
Night deposit drops can be used when making a deposit and cash back is not needed (these are checked hourly)
ATMs are available 24/7 for balance inquiries, withdrawals, and transfers
Internet Banking and Mobile Banking is available 24/7
We are still available by phone at the numbers listed below
---
ATMs and night deposits are available at all locations.  Go to our ATM Locator to find Surcharge-Free ATMs (SURF) nationwide.
---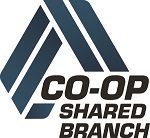 Not near a Maine Highlands FCU branch?  That's okay!  Maine Highlands FCU is now a Shared Branching Service Center.  Shared Branching allows participating credit union members to conduct most of their business as if it were their own credit union branch.  Go to the CO-OP Shared Branching site or call 1-800-919-2872 to find participating Shared Branching Service Centers nationwide. Wherever you go… We are there.
---
Main Office – Dexter
73 Main St.
Dexter, Maine 04930
Mailing Address: PO Box 233
Dexter, ME 04930
Phone: (207) 924-5544  or  Toll Free: 888-806-6920
Fax: (207) 924-7527
General Email:  info@mhfcu.com
---
Dover-Foxcroft Branch
955 West Main St.
Dover-Foxcroft, Maine 04426
Mailing Address: PO Box 507
Dover-Foxcroft, ME 04426
Phone: (207) 564-8644
Fax: (207) 564-3920
---
Greenville Junction Branch
393 Pritham Ave.
Greenville Junction, Maine  04442
Mailing Address: PO Box 353
Greenville Jct., ME 04442
Phone: (207) 695-0316
Fax: (207) 695-8939
Photo credit: Mike Lange, Eastern Gazette
---
Guilford Branch
23 Hudson Avenue
Guilford, Maine 04443
Mailing Address: PO Box 697
Guilford, ME 04443
Phone: (207) 876-4041
Fax: (207) 876-3701
---
Brownville Branch
194 Main Rd.
Brownville, Maine 04414
Mailing Address: PO Box 716
Brownville, ME 04414
Phone: (207) 965-8377
Fax: (207) 965-8477
---
Canaan Branch
216 Main St.
Canaan, Maine  04924
Mailing Address:  PO Box 335
Canaan, ME  04924
Phone: (207) 474-3544
Fax: (207) 474-3545