Can't get to the credit union to deposit a check? Maine Highlands Federal Credit Union makes it easy to take control of your accounts. Deposit checks anytime, wherever you are, using our mobile app on your mobile phone or tablet!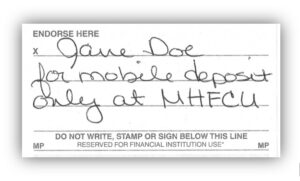 Please Note:  All mobile check deposits must be endorsed with your signature and the phrase "for mobile deposit only at MHFCU". 
Some checks now include a checkbox in the endorsement section for use with mobile deposit; however, simply checking this box will no longer meet federal requirements.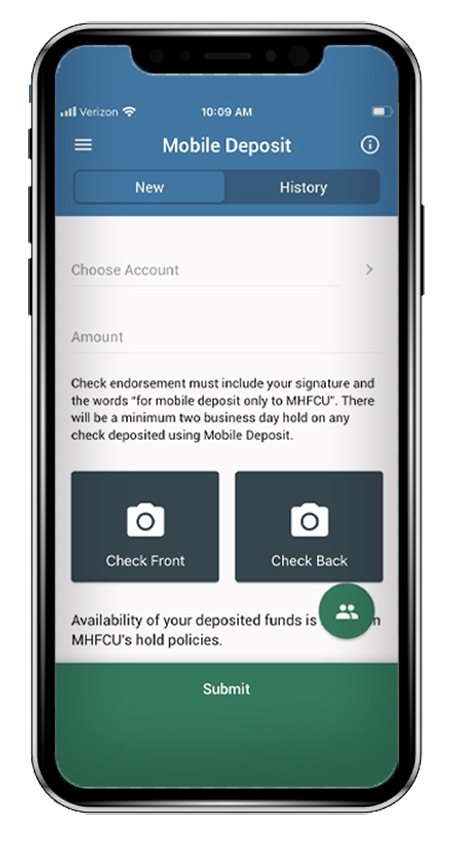 1.  Select the account you want to deposit into.
2. Enter the amount of your check.
3. Tap to snap a picture of the front of the check.
4. Tap to snap a picture of the back of the check.
5. Submit.
Done!  Keep in mind funds will be made available in your account after a minimum of two business days.  Daily deposits can not total more than $10,000.  You should hold on to your check for at least 15 days after you have made your deposit.  Then it should be destroyed.
Not yet enrolled?  Enroll Here for Digital Banking!